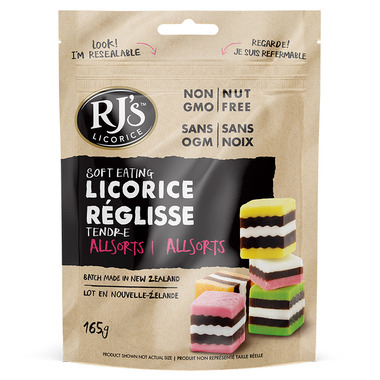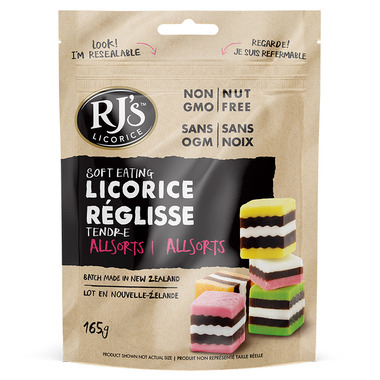 What's the point of an allsort if they all taste the same? RJ's Licorice allsorts are a classic confectionery and are individually flavoured. Every colour is a new taste sensation. They use flavours based on mother nature, like lime, orange, raspberry, lemon and banana.
Features:
Made with real licorice extract
GMO Free Ingredients
Sustainably sourced palm kernel oil
Ingredients: cane sugar, glucose syrup (wheat/corn), water, wheat flour, molasses, desiccated coconut, corn starch (wheat/corn), licorice extract, treacle, gelatine, humectant (E422), palm kernel oil, rice bran oil, acidity regulators (E330 & E296), salt, aniseed oil, colours (E 102,110,129,133), artificial flavours (orange, lime, raspberry lemon & banana), vanillin (artificial vanilla flavour).