RJ's Licorice Choc Twists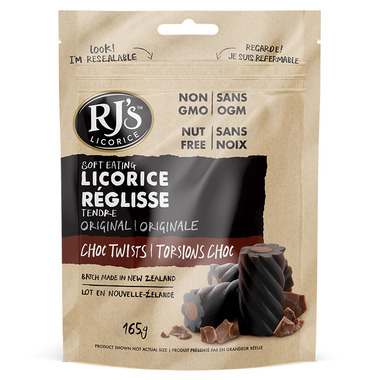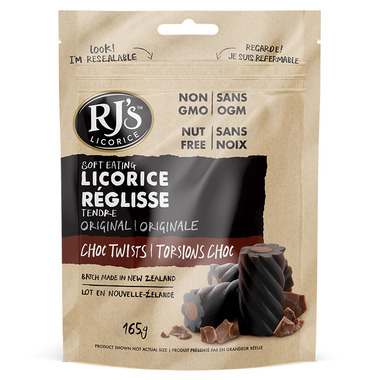 RJ's Licorice Choc Twists
Licorice and chocolate just got a bit twisted with this new twist on confectionery heaven. They've taken their original licorice recipes and filled them with smooth delectable Belgian-style milk chocolate centres.
Features:
Made with real licorice extract
GMO Free Ingredients
Sustainably sourced palm kernel oil
Ingredients:
LICORICE TWIST
: wheat flour, cane sugar, molasses, glucose syrup (wheat/corn), water, liquorice extract, treacle, humectant (E422), rice bran oil , salt, flavour (aniseed oil)
. CENTRE FILLING
: cane sugar, vegetable fat (palm kernel oil, coconut oil), whey powder, skimmed milk powder, cocoa powder, emulsifiers (soy lecithin & E476), vanillin (vanilla flavouring) 4% cocoa solids, 24% milk solids.