RJ's Licorice Soft Eating Raspberry Natural Licorice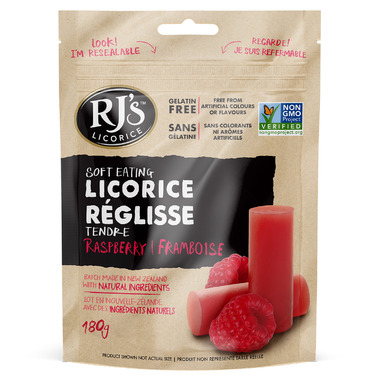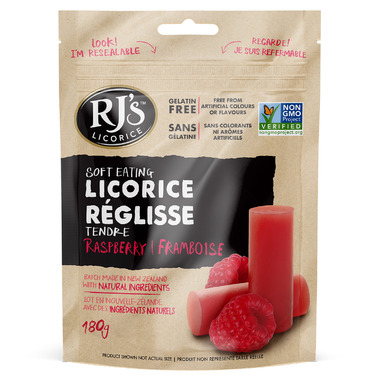 RJ's Licorice Soft Eating Raspberry Natural Licorice
RJ's Licorice original soft black licorice has become a classic confectionery treat. Decades of eating... oops... research has been undertaken to develop their black and red soft eating licorice, balancing perfect mouth-feel with the right amount of licorice or fruit flavours. Try some and taste the difference, and become part of the RJ's Licorice family.
Features:
Made with real licorice extract
GMO Free Ingredients
Sustainably sourced palm kernel oil

Ingredients:
wheat flour, cane sugar, glucose syrup, water, humectant (E422), rice bran oil, natural raspberry flavour, food acidity regulators (E330 & E296), salt, natural colour, licorice extract.