ROAR Organic Cucumber Watermelon Organic Electrolyte Infusion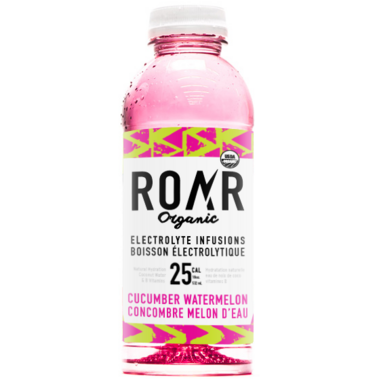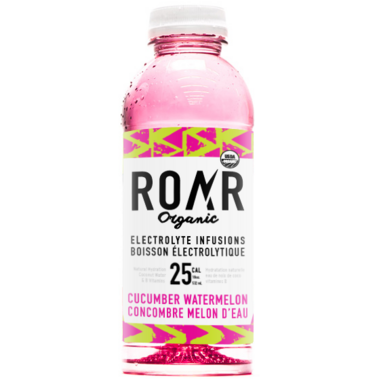 ROAR Organic Cucumber Watermelon Organic Electrolyte Infusion
Organic Cucumber Watermelon Electrolyte and B Vitamin infused beverage.
ROAR Organic uses a Proprietary Electrolyte Blend created with organic coconut water, organic cane sugar and sea salt. It's non-GMO, vegan friendly, gluten-free and there's no artificial colors, flavors, preservatives and no artificial sweeteners.

Features:
Natural Hydration
Infused with Coconut Water & B Vitamins
10 Calories per serving
No Artificial Flavours
No Preservatives
Ingredients:
L-Malic Acid, Colouring Food (Concentrate of Organic Carrot Juice, Organic Apple Juice, and Organic Black Currant Juice), Citric Acid, Organic Rebaudioside A (Stevia), Organic Gum Acacia, Niacinamide (Vitamin B-3), Calcium D Pantothenic Acid (Vitamin B-5), Pyridoxine Hydrochloride (Vitamin B-6).