Rootalive Organic Pysllium Husk Powder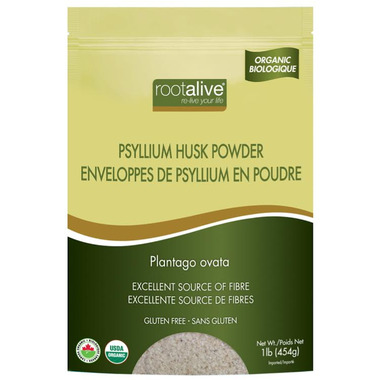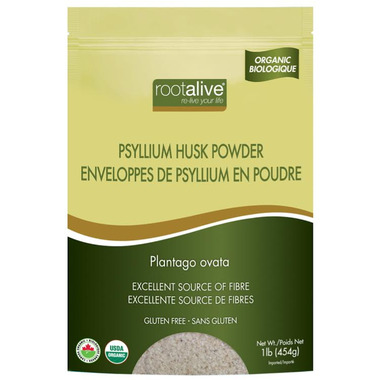 Rootalive Organic Pysllium Husk Powder
Rootalive Organic Pysllium Husk Powder is an excellent way to introduce more fibre into your diet due to its high fibre count in comparison to other grains. Psyllium husk is commonly used to help improve digestion and treat constipation or diarrhea. It is often the main ingredient in high fibre cereals, dietary fibre supplements and over-the-counter laxatives.

Features:
Natural
Organic
Gluten free (Certified organic under both COR & USDA)
Excellent source of Fibre
Directions:
Mix 1 tablespoon (10g) with at least 8oz. of water, juice or your favourite beverage. Stir and drink immediately. Drinking an additional glass of water afterwards is advisable to ensure hydration. Serving size (Adults): 1 tablespoon (10g) up to 2 times per day.

Ingredients:
Organic Psyllium husk powder




Edward:
a few months ago
I switched to this brand of Psyllium Husk Powder to avoid the aspartame in many other popular brands, and (I'm presuming because of its "purity") I've noticed that it "clumps" in cool water really fast, so it feels like a minor military manoeuvre to add the powder, stir like crazy and drink very quickly, otherwise I'm left with a really thick undrinkable stodge. Finally, again probably because it's pure it tastes pretty rough too unless you "cut it" with something more palatable! Enjoy!
Page
1