Rougier Tincture of Iodine 5%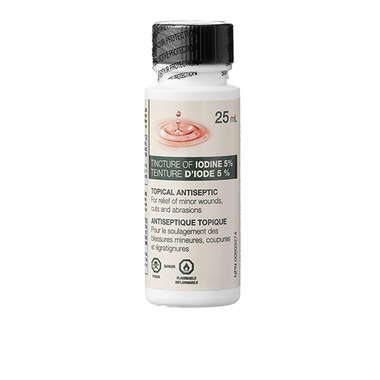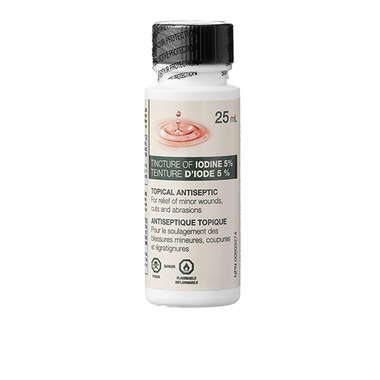 Rougier Tincture of Iodine 5%
Rougier Tincture of Iodine 5% is a topical antiseptic for relief of minor wounds, cuts, and abrasions.

Directions for use: Apply to minor wounds, cuts and abrasions to prevent infection.

Precautions: For external use only. Keep out of reach of children. Not for oral use.

Active Ingredients: 5% Iodine, Isopropyl Alcohol, 5% Potassium Iodide.

Inactive Ingredients: Propylene Glycol, and Water.