Rougier Tincture of Iodine 5%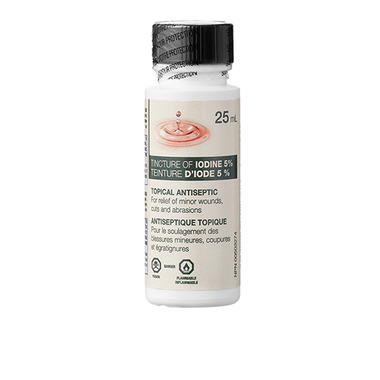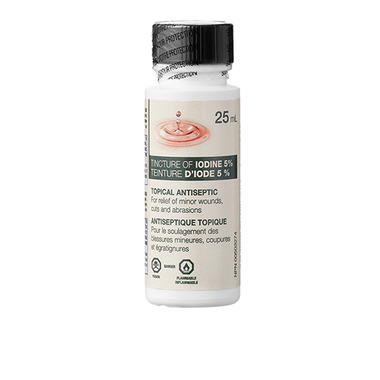 Rougier Tincture of Iodine 5%
Rougier Tincture of Iodine 5% is a topical antiseptic for relief of minor wounds, cuts, and abrasions.

Directions for use: Apply to minor wounds, cuts and abrasions to prevent infection.

Precautions: For external use only. Keep out of reach of children. Not for oral use.

Active Ingredients: 5% Iodine, Isopropyl Alcohol, 5% Potassium Iodide.

Inactive Ingredients: Propylene Glycol, and Water.

Judy:
more than a year ago
I bought this product to try on skin tags and moles, as I had read it was a natural way to remove them. I just wish it came as a clear liquid rather than the brown, as it does stain the skin for a day and if you are working on areas on your neck that show above your collar line, it draws attention to the area being a dark colour.
Page
1