Rumina Naturals Ouchie Momma Nipple Rescue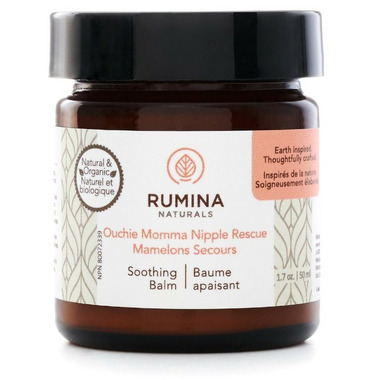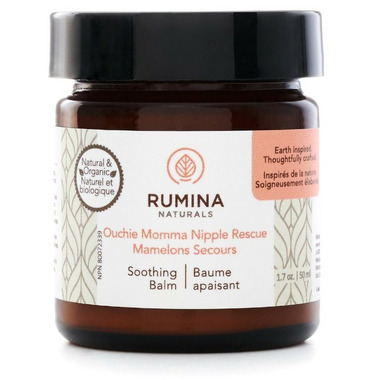 Rumina Naturals Ouchie Momma Nipple Rescue
A soothing balm to accelerate the healing of sore, cracked nursing nipples. A Breastfeeding Product for Momma.
Features:
Rapidly relieves discomfort of sore, irritated nursing nipples
Protects and moisturizes nipples to prevent cracking
Made with Sterile Medical-grade Manuka honey
Safe for newborns to ingest, no need to wash off before nursing.
Directions: Apply to affected area, as needed, after breastfeeding.
Ingredients: Coconut Oil (Cocos nucifera)*, Beeswax, Fractionated Coconut Oil (Cocos nucifera), Green Tea Oil (Camellia sinensis), Sterile Medical Grade Manuka Honey, Vegetable Glycerin*, Olive Oil (Olea europaea)*, Cocoa Butter (Theobroma cacao)* *Organic ingredient.
Warning: For external use only. Avoid contact with eyes. Consult a healthcare practitioner if symptoms worsen or last for more than 7 days. Consult a healthcare practitioner prior to use if you are allergic to bee products or have pollen allergies. Compatibility of the product with long-term storage of manually expressed breast milk is unknown, therefore thoroughly wipe off the area prior to manual expression.