Salba Smart Dark Chocolate Covered Chia Seeds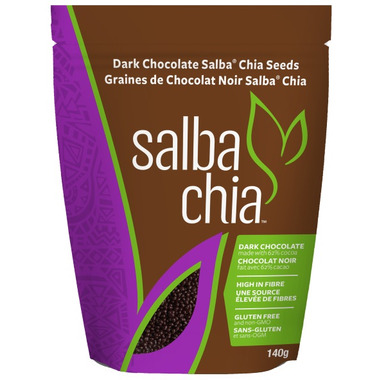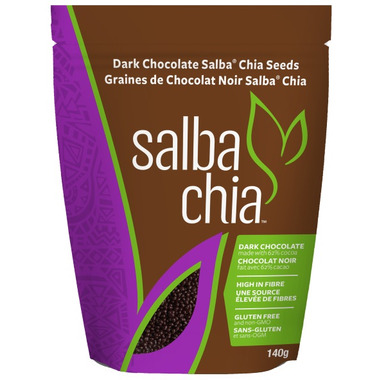 Salba Smart Dark Chocolate Covered Chia Seeds
Dark Chocolate covered Salba Chia is a power-packed way to add dense chia seed nutrition to your diet. Available in a bag, Salba Chia makes it easy for you to add fiber, calcium, iron and dark chocolate to your favorite recipes. Each serving also contains 2250mg of Omega-3 (ALA). On top of all this, Dark Chocolate Covered Salba Chia is a decadent companion for baking, ice-cream, yogurt, oatmeal or straight from the bag.
Ingredients:
Chocolate Liquor, Salba® Chia seeds, Sugar, Cocoa Butter, Soy Lecithin, Vanilla, Tapioca Syrup, Water, Tapioca Dextrin, Coconut Oil, Gum Arabic.

Ingrédients:
Liqueur de chocolat, Graines de chia Salba®, Sucre, Beurre de cacao, Lécithine de soja, Vanille, Sirop de tapioca, Eau, Dextrine de tapioca, Huile de cacao, Gomme arabique.