Salinex Nasal Lubricant Solution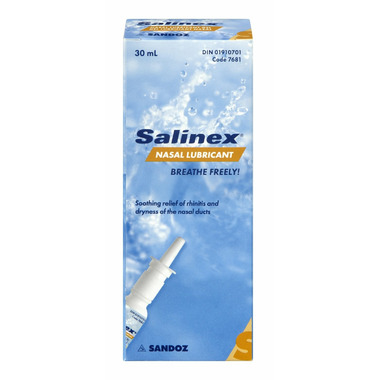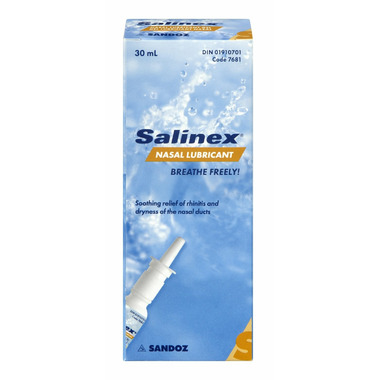 Salinex Nasal Lubricant Solution
Salinex is used to treat dry nasal passages.
Directions:
Spray Salinex into the nose (each nostril) as needed; or use as directed by your doctor.
To use the nasal spray, place the tip of the container just inside the nostril.
Be careful not to touch the container to the inside of the nose.
After spraying Salinex, breathe deeply through the nose several times to be sure the medication reaches deep into the nose.
Medical Ingredients:
Polyethylene glycol 160 mg/mL
Propylene glycol 50 mg/mL
Sodium chloride 9 mg/mL