Salt Spring Coffee Canopy Bird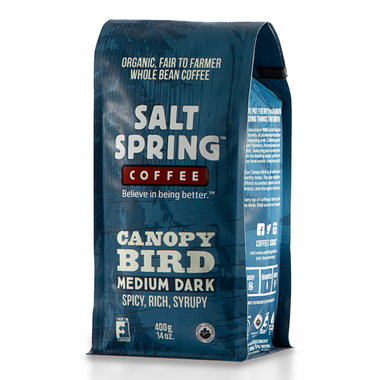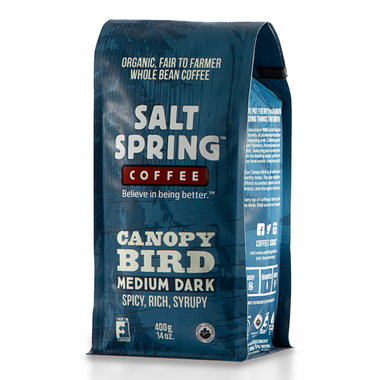 Salt Spring Coffee Canopy Bird
This Canopy Bird Coffee by Salt Spring Coffee is a medium dark roast that's blended for a full body flavour you will fall in love with! This blend is balanced with layers of caramel and earthy tones. Certified organic and sourced under their Fair to Farmer program, Salt Spring Coffee is consciously sourced and delicious - what's not to love?
Features:
Certified Organic
Fair for Life Certified

100% Arabica
Body: 8
Acidity: 8
Flavour: 9
Sourced under the Fair to Farmer program
Ingredients: Roasted organic whole bean coffee.
To ensure you receive the best flavour possible from this product, always follow the instructions attached to the package!