Salt Spring Coffee Metta Espresso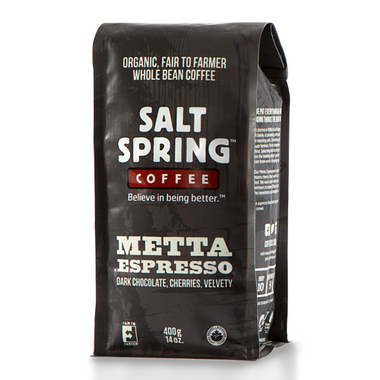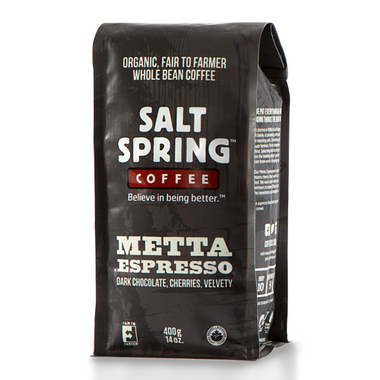 Salt Spring Coffee Metta Espresso
This Metta Espresso Coffee by Salt Spring Coffee is comparable to blending smooth caramel and dark chocolate then throwing a hint of berry in at the end! Certified Organic and sourced under their Fair to Farmer program, Salt Spring Coffee is consciously sourced and delicious - what's not to love?
Features:

Certified Organic
Fair for Life Certified

100% Arabica
Body: 10
Acidity: 8
Flavour: 9
Sourced under the Fair to Farmer program
Ingredients: Roasted organic whole bean coffee.
To ensure you receive the best flavour possible from this product, always follow the instructions attached to the package!