San Pellegrino Sparkling Peach Tea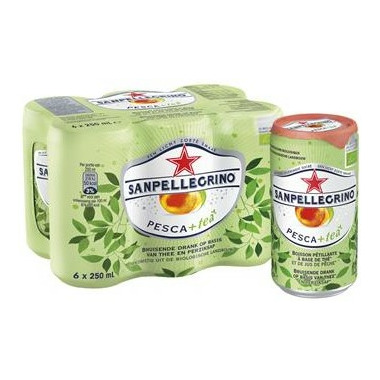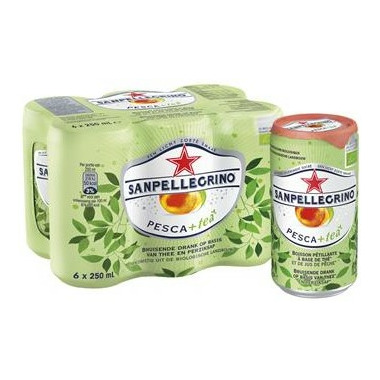 San Pellegrino Sparkling Peach Tea

Sanpellegrino's signature sparkle gets added to organic fruit and tea – say hello to Pesca + tea. A perfect harmony of flavours with organic black tea extract anfd 4% Italian peach juice.
Features:
Certified Organic
The lightest touch of organic cane sugar
50 calories per can
Kosher
Ingredients: Water, Organic Cane Sugar, Organic Tea extract, Organic concentrated peach juice, Organic concentrated lemon juice, Carbon dioxide, Organic Natural flavour, Natural flavour.