Savor Organic Sundried Tomatoes In Oil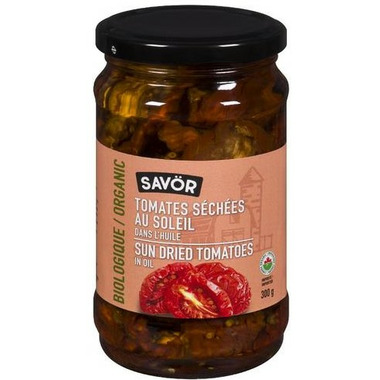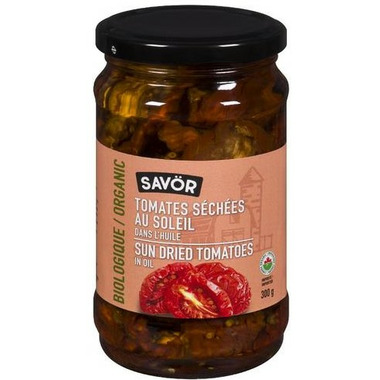 Savor Organic Sundried Tomatoes In Oil
Liven up dishes, pastas and salads with Savor's sundried tomatoes!
Organically grown and dried in the Mediterranean sun.
With a sweet-tart taste they are great for pasta, salads, pizza and chips.
Exquisite in salads, whether served alongside grilled vegetables or tossed in rice or pasta salads. Adds a nice boost of color and flavor to healthy dishes.
Features:
Mediterranean grown
Perfect for salads, pastas or pizza
Certified Organic, kosher and non-GMO
Ingredients: Sun dried tomatoes, organic sunflower oil,citric acid, sea Salt, organic herbs & spices.