Schar Gluten Free Artisan Baker 10 Grains & Seeds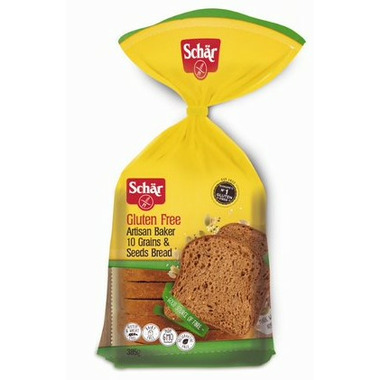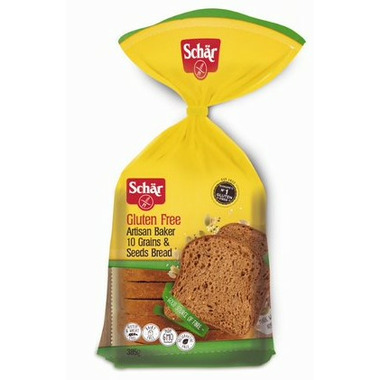 Schar Gluten Free Artisan Baker 10 Grains & Seeds

A lot of flavour and nutrition is packed into each slice of Schär Gluten Free Artisan Baker 10 Grains & Seeds Bread. Each Certified Gluten-Free loaf is crafted with hearty grains like whole grain buckwheat and whole grain quinoa. This recipe was made with fibre in mind and includes nutritious chia, pumpkin, flax and sunflower seeds plus a touch of honey for an amazing taste and perfect texture.

Never frozen, this soft and irresistible bread makes room for all the delicious possibilities that can be sandwiched between two slices. Because this ancient grain bread is free of wheat, lactose, GMOs and preservatives, everyone can enjoy that classic BLT, turkey club or breakfast toast with confidence.
Features:

Non GMO
Gluten and Wheat Free
Dairy Free
Preservative Free
Good source of fibre
Ingredients: Water, rice starch, sour dough (water, rice flour), corn starch, agave syrup, sunflower oil, soy protein, modified cellulose, quinoa seeds, ground psyllium fiber, pumpkin seeds, flax seeds, apple juice concentrate, sunflower seeds, apple fibre, guar gum, yeast, millet flour, buckwheat flour (whole grain), quinoa flour (whole grain), salt, caramelized cane sugar, sugar, honey, amaranth flour, chia seeds.

Warning: Contains: Soy