Schar Gluten Free Ciabatta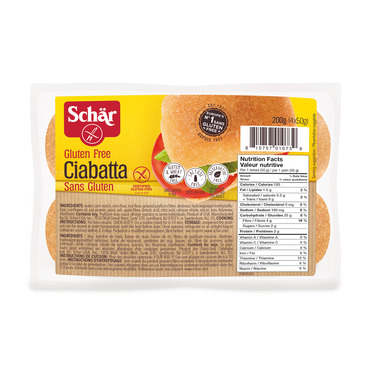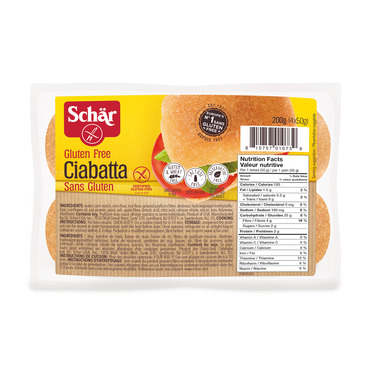 Schar Gluten Free Ciabatta

Whether you're craving cheesy paninis or spicy pork sliders, Schär Gluten Free Ciabatta delivers the artisan-style taste and texture you're looking for. Because this ciabatta is parbaked, you can finish it in the oven and have fresh, delicious bread on your table in minutes. They're free of wheat, lactose, GMOs and preservatives so you can feel good about your next gourmet gluten-free creation.
Features:
Gluten and Wheat Free
Dairy Free
Preservative Free
Ingredients: Water, corn starch, corn flour, rice flour, ground psyllium fiber, dextrose, hydroxypropyl methylcellulose, sunflower oil, soy protein, yeast, salt, apple fibre, tartaric acid, citric acid, calcium citrate, niacin, iron, thiamine, riboflavin.
Warning: Contains: Soy