Schar Gluten Free Crackers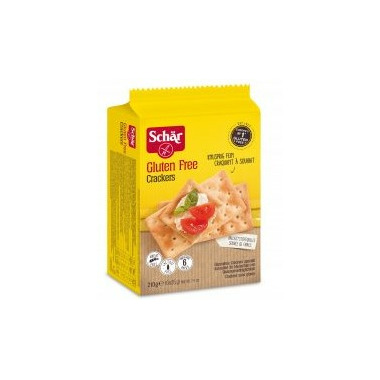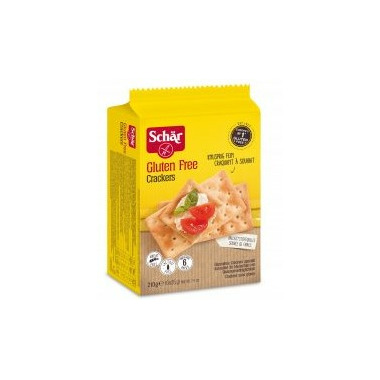 Schar Gluten Free Crackers

Whether you're enjoying some sharp cheddar or just want a perfectly plain savoury snack, reach for Schär Gluten Free Crackers. Their versatile crackers have such a light and crispy texture, it's hard to believe that they're Certified Gluten-Free. These crackers also leave out the lactose, wheat, GMOs and preservatives so everyone can enjoy a crunchy side with their favourite soup or homemade chili. Each box contains six convenient portion packs that are easy to grab for your next picnic or impromptu road trip.
Features:

Non GMO
Gluten and Wheat Free
Dairy Free
Preservative Free
Ingredients: Corn starch, corn flour, vegetable fats and oils (palm, palm kernel, rapeseed), maltodextrin, rice syrup, modified tapioca starch, soy flour, salt, yeast, guar gum, modified cellulose, cream of tartar, ammonium bicarbonate, baking powder, citric acid, natural flavour (rosemary).
Warning: Contains: Soy