Schick Intuition Pure Nourishment Razor
with Coconut Milk & Almond Oil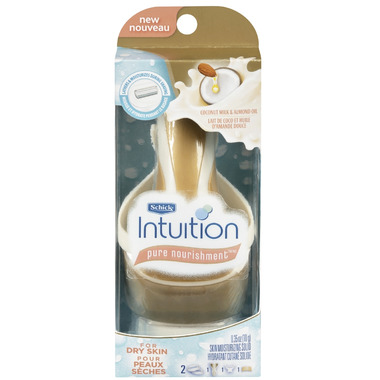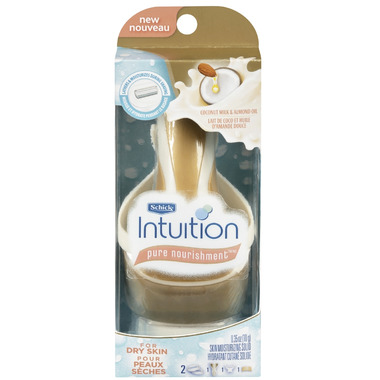 Schick Intuition Pure Nourishment Razor
with Coconut Milk & Almond Oil
The Schick® Intuition® Pure Nourishment® razor with coconut milk and almond oil moisturizes and softens skin.
It's the first and only razor system that lathers, shaves and moisturizes during shaving - in one easy step - so there's no need to use shave gel. It also features a 4-blade pivoting head to glide smoothly along the contours of your legs and body.

Schick's Skin Conditioning Solid, with new moisturizing ribbons, moisturizes dry skin during shaving and will leave skin smooth – and you looking radiant. It simplifies your shave and cares for your skin.

Includes: 1 handle, 2 cartridges with moisturizing solids, 1 shower hanger, 1 travel cap for razor