Sea Bond Denture Adhesive Fresh Mint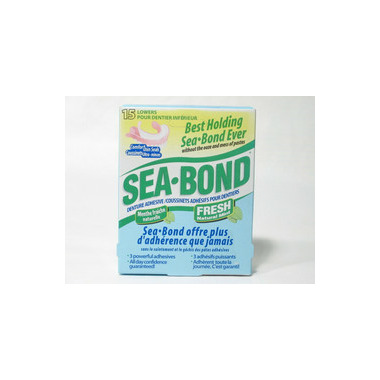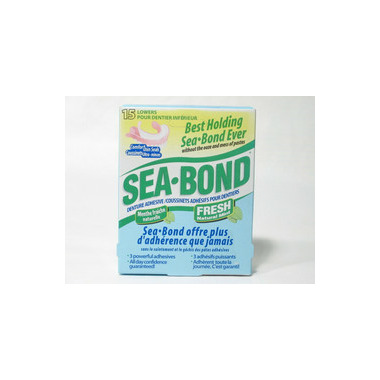 Sea Bond Denture Adhesive Fresh Mint
Best holding Sea-Bond ever. Guaranteed to hold comfortably all day without the ooze and mess of pastes. And unlike pastes, clean-up is fast and easy. Sea-Bond has 3 powerful adhesives that create an all day bond between your gums and your dentures. One side is now coloured...showing the extra layer of holding adhesive. Keeps breath odour-free too, with dentsyn. Plus, natural fresh mint for a clean mouth feel.
Judy:
more than a year ago
I recently got my first dentures. My jaw bones are very small and the dentist was able to make the lowers fit well but the uppers woukd loosen whenever I would eat something firm. He adjusted the uppers but he could only go so far.

The uppers would still loosen enough to make eating a bit difficult.

Today my daughter had a birthday party for her young son and served beef ribs. Thursday, I saw an ad on TV for Sea-Bond and yesterday I went to the Pharmacy and bought some. SEA-BOND IS AWESOME!!!

My dentures didn't move a bit and there was no mess! Many thanks for such a fantastic product. I am sure that I will never even try any powder or paste as I absolutely love SEA-BOND!
Page
1