Second Spring Organic Sprouted Whole Grain Pancake Mix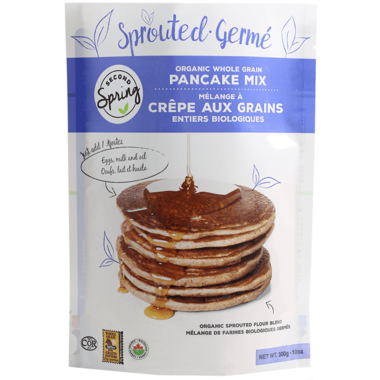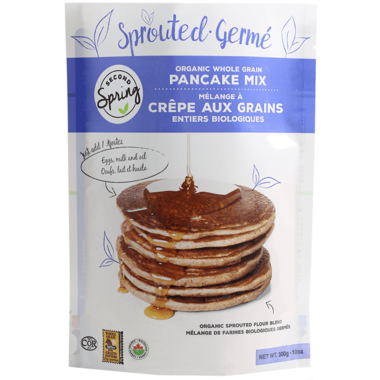 Second Spring Organic Sprouted Whole Grain Pancake Mix
Sprouting is a time honoured practice that allows you to prepare traditional whole foods in a way that is simple, nourishing and delicious. By germinating grains and seeds naturally it unlocks enzymes and nutrient inhibitors within, making these nutrients bio-available for our bodies to absorb.

Second Spring Foods sprouted whole grain pancakes are a wholesome way to start your morning! They are fluffy, filling and have just the right amount of sweetness. Made with a wholesome sprouted whole grain flour blend. All you need to do is add the wet ingredients! Top with maple syrup, fresh fruit or your favourite kind of nut/seed butter. Vegan alterations are available on the back of the package.

Ingredients: Organic sprouted flour blend (sprouted whole grain wheat flour, sprouted oat flour, sprouted buckwheat flour, sprouted flax powder), organic cane sugar, baking powder, organic cinnamon, sea salt.