Seventh Generation Natural 2X Concentrated Laundry Detergent
Free & Clear
1.47 L (33 Loads)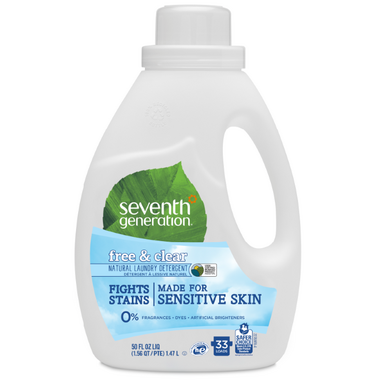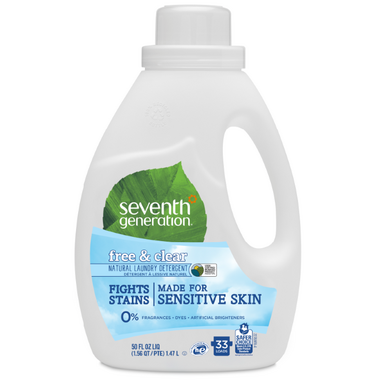 Seventh Generation Natural 2X Concentrated Laundry Detergent
Free & Clear
1.47 L (33 Loads)
Seventh Generation Natural Laundry Detergent is tough on stains, but gentle to your world. With no dyes, optical brighteners or synthetic fragrances, this natural laundry detergent gives you great results - even in cold water.
Features:
Enzymes Lift Stubborn Stains
Works in All Temperatures
No Synthetic Fragrances
Designed for Standard and HE machines
Laundry Liquid free of dyes & synthetic fragrances
USDA Certified Biobased 97%
Supports sustainable palm oil
Hypoallergenic
Ingredients:
Water, laureth-6 (plant-derived cleaning agent), sodium lauryl sulfate (plant-derived cleaning agent), sodium citrate (plant-derived water softener), glycerin (plant-derived enzyme stabilizer), oleic acid (plant-derived anti-foaming agent), boric acid (mineral-based enzyme stabilizer), sodium hydroxide (mineral-based pH adjuster), , calcium chloride (mineral enzyme stabilizer), protease, amylase and mannanase (plant-derived enzyme soil removers), benzisothiazolinone and methylisothiazolinone (synthetic preservatives).
Fragranced with plant-based essential oils and botanical extracts*