Silver & Green Pitted Garlic Stuffed Green Olives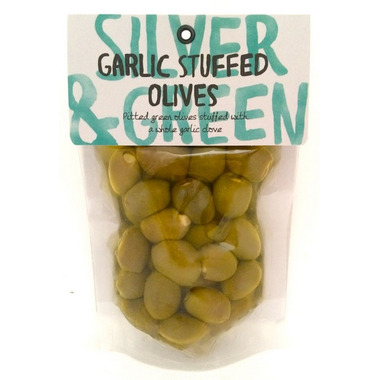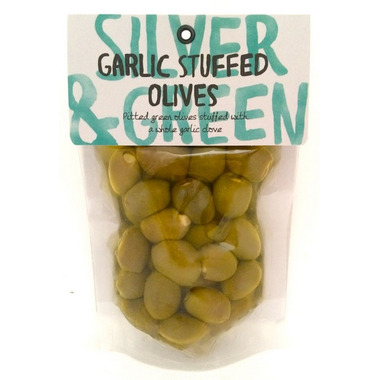 Silver & Green Pitted Garlic Stuffed Green Olives
Garlic Stuffed Olives. Plump pitted green olives win oil, hand stuffed with a generous clove of pickled garlic. These olives have been prepared using beautifully wholesome and traditional Mediterranean methods; all Silver & Green olives are naturally ripened and then hand picked, ready to be authentically cured.
Ingredients: Pitted Green Olives, Garlic Cloves, Sunflower Oil, Extra Virgin Olive Oil, Salt, Ascorbic Acid.

May contain traces of olive stones, nuts and seeds.