Similac Neosure Omega-3 & Omega-6 Premature Powder Formula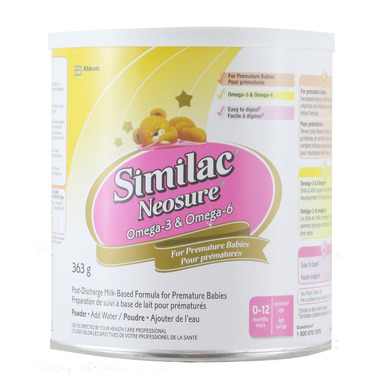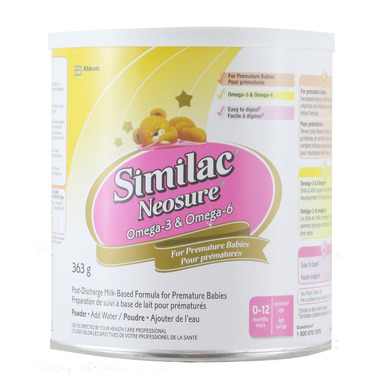 Similac Neosure Omega-3 & Omega-6 Premature Powder Formula
This item is a final sale item. Returns cannot be accepted.

Your premature baby might have arrived early, but she's here now and it's an exciting time.
You can trust Similac Neosure Omega-3 & Omega-6 Premature Powder Formula, specifically designed for babies who were born prematurely. Provides higher levels of nutrients premature babies need for growth and development. The American Academy of Pediatrics supports the use of preterm discharge formulas to a postnatal age of 9 months. Use only as directed by a doctor.
Features:
Post-Discharge Milk-Based Formula for Premature Babies



Increased energy, protein and selected vitamins and minerals compared to term infant formula
35% more calcium for bone development
DHA & ARA support the normal development of the brain and eyes
Palm olein oil-free
Kosher