Simply Organic Mushroom Sauce Mix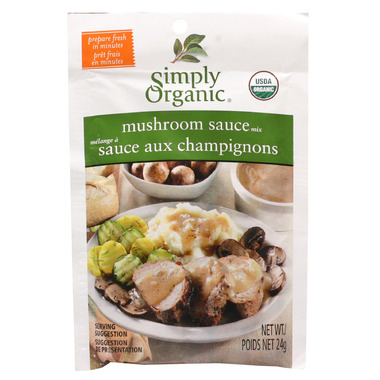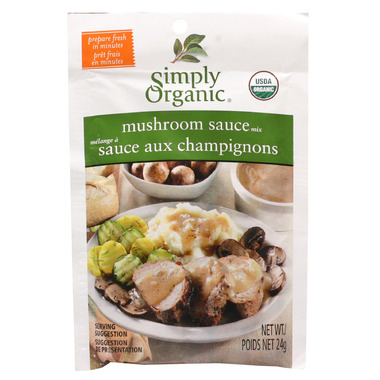 Simply Organic Mushroom Sauce Mix
Serve over potatoes, green beans or your favorite hearty vegetable. For extra rich flavor, replace 1/4 cup of water with 1/4 cup of red wine. Add Simply Organic ground peppercorns for extra flavor and homemade look.
Features: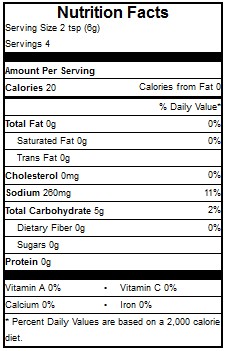 Directions:
Put 1 cup water in saucepan. Add contents of packet. Stir with wire whisk until completely dissolved.
Cook over medium heat, stirring occasionally until mixture comes to a boil.
Reduce heat and simmer 1 minute, or until desired consistency is reached. Remove from heat and serve. Makes 4 servings.
Ingredients:
Organic Cornstarch, Organic Mushroom, Sea Salt, Organic Maltodextrin, Organic Cane Sugar, Organic Tamari Powder (Organic Soybeans, Organic Maltodextrin, Salt), Organic Caramel Color, Organic Rice Concentrate, Natural Flavor (Yeast Extract, Salt, Natural Flavor, Canola Oil), Organic Natural Flavor (Organic Maltodextrin, Organic Natural Butter Flavor, Natural Flavor).
Contains:
Milk, Soy.