Simply Organic Spicy Taco Seasoning Mix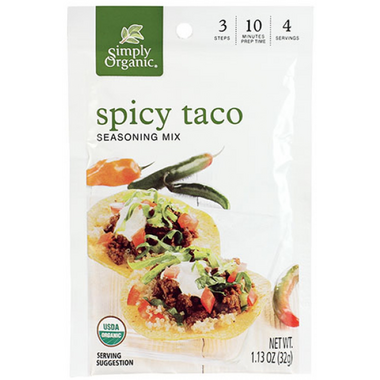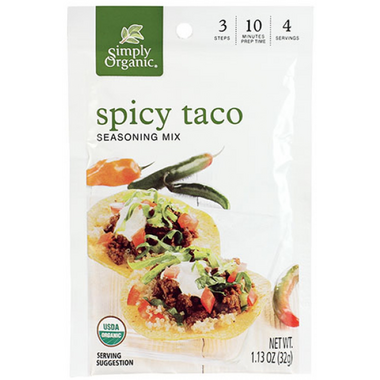 Simply Organic Spicy Taco Seasoning Mix
- Sold in multiples of: 2 In stock

- Sold in multiples of: 2 In stock

Put some Tex in your Mex. This fiery organic blend includes red chilies, paprika, cayenne, onion, and garlic and is perfect for rice, ground beef, tofu and whatever else fits in a tortilla.

Ingredients: Organic Red Chilis, Organic Onion, Organic Maltodextrin, Sea Salt, Organic Paprika, Organic Garlic, Organic Cumin, Organic Potato Starch, Organic Cayenne, Organic Black Pepper, Silicon Dioxide, Citric Acid.

Processing Notes: Simply Organic uses ingredients grown and processed without the use of toxic pesticides, irradiation, or genetically engineered products.