Sir Kensington's Classic Mayonnaise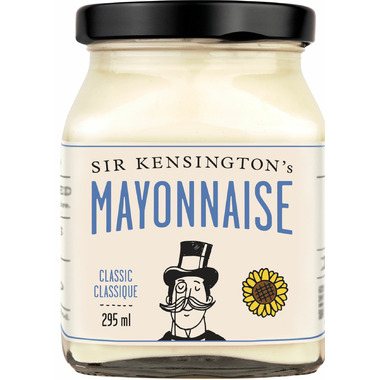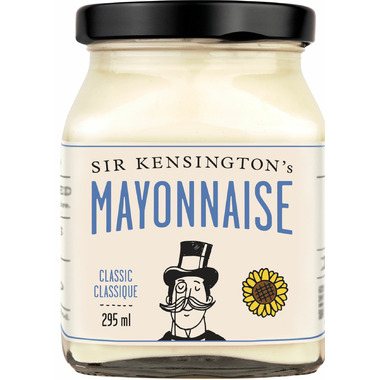 Sir Kensington's Classic Mayonnaise
Sir Kensington's Classic Mayonnaise is prepared after the French tradition with certified humane, free-range eggs, smooth sunflower oil, and bright hints of citrus. Silky and versatile, it's an elegant offering suited for dipping, spreading, and a multitude of as-yet undiscovered applications.
Features:
Non-GMO Project Verified & B-Corp Certified
Certified Humane, free range eggs
Smooth sunflower oil with hints of citrus
Silky and versatile
Ingredients: Sunflower Oil, Certified Humane Free Range Egg Yolks, Water, Organic Lemon Juice, Distilled Vinegar, Salt, Fair Trade Organic Cane Sugar, Mustard Flour, Black Pepper, Citric Acid. Contains Egg and Mustard.