SISU Full Spectrum Curcumin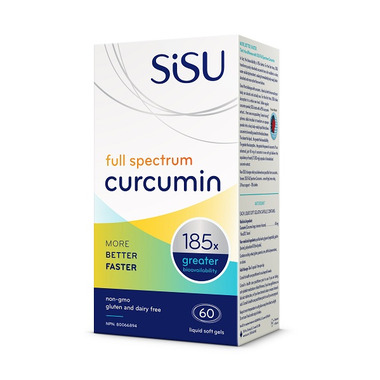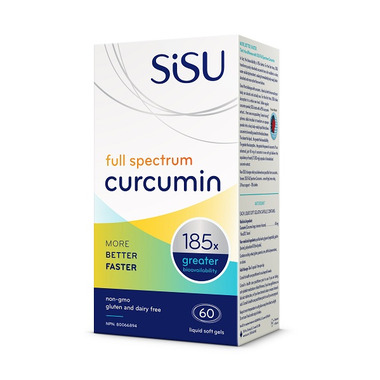 SISU Full Spectrum Curcumin
SISU Full Spectrum Curcumin is an antioxidant and anti-inflammatory, curcumin has been used for skin and joint health, gastro-intestinal and lung conditions, and neurological conditions. Special technology delivers 185x better bioavailability to allow for the full spectrum of curcumin benefits to be realized.
Features:
185 x better bioavailability
The most bioavailable curcumin in a water-soulable liquid extract
Made with the latest micelle technology
Adult dosage:
Take 1 capsule 1 time per day

Ingredients:
Medicinal ingredient: Curcumin (Curcuma longa, turmeric rhizone)
Non-medicinal ingredients: purfied water, glyercerine(vegtable), gelatin (bovine, polysorbate 80 (food grade)

Non-GMO, Gluten Free

Gail:
a few months ago
My husband has Prostate cancer and his prognosis was not good but I was told about using black cumin seed oil and SISU full spectrum curcumin. His Dr had put him on a cancer drug and I believe the combination has helped to reduce the size of the tumor. The Dr. is considering surgery to remove the tumor in the spring. I am so glad that I was told about this product and we will both be taking it from now on.
Joanne:
a few months ago
I always tend to buy SISU products as they are a reliable and trustworthy company that produces high-quality products. I have Rheumatoid Arthritis and have found Curcumin helps to reduce the stiffness in my joints, lessens the pain and discomfort, and improves my mobility. Since taking it I am climbing stairs again and not having to use the elevator, so my quality of life has improved. I am walking more often and for longer periods of time and greater distances, and with no limping or stiffness afterwards.
1