SISU Glucosamine & Chondroitin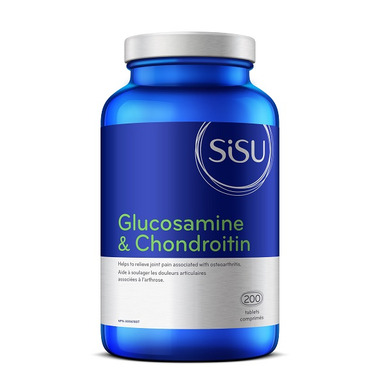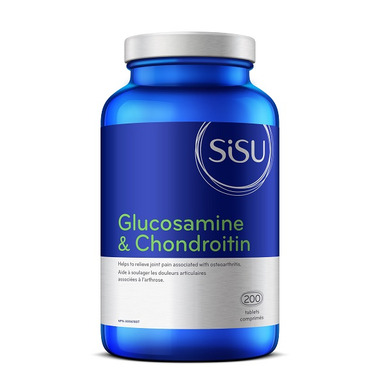 SISU Glucosamine & Chondroitin
SISU Glucosamine & Chondroitin helps in the formation of connective tissues and protects against the deterioration of cartilage from chronic joint disease. It can also help to relieve pain of osteoarthritis and is effective in reducing bone and joint pain.
Features:
High potency, therapeutic combination of glucosamine hydrochloride and chondroitin sulfate, both naturally occuring in healthy joints
Enhanced with vitamin C, a key constinuent required for the formation of collagen, and trace mineral boron and manganese
Contains no ingredients that are a source of gluten
Adult dosage: Take 1 tablet 2 times per day or as directed by a health care practitioner.