Six Star Pro Nutrition Whey Protein Plus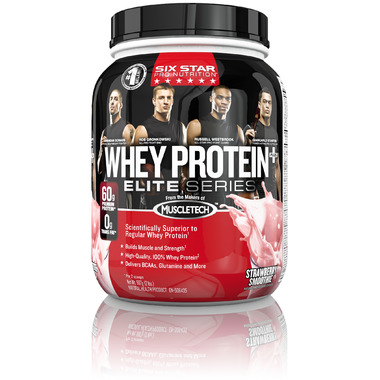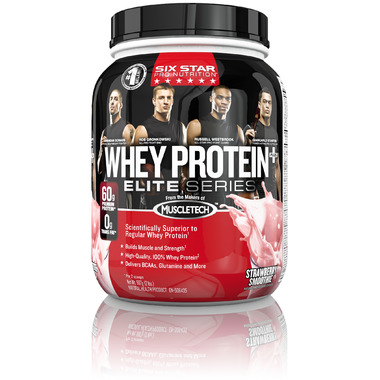 Six Star Pro Nutrition Whey Protein Plus
Six Star® Whey Protein Plus is enhanced with core ingredients clinically shown to build more muscle and strength than whey protein alone. Can your regular protein supplement make the same claim? It's loaded with micro-filtered whey proteins, fast-absorbing BCAAs, and glutamine to help you recover from your workouts faster. Trust Six Star® Whey Protein Plus for the best formula, best taste, and best results!
Features:
Scientifically superior to regular whey protein
60g of premium protein per 2 scoops
Delivers BCAAs, glutamine & more
Recommended Dose (Adults):
Take 1 to 2 scoops with 120 to 240mL of cold water or skim milk. Take 1 serving 4 times a day.