Skip Hop Explore & More Musical Instrument Set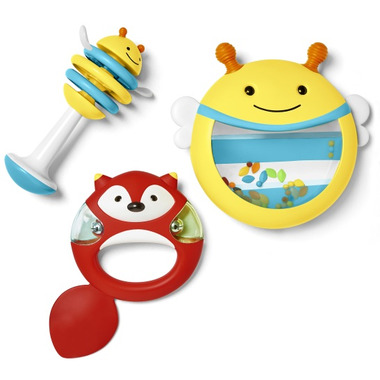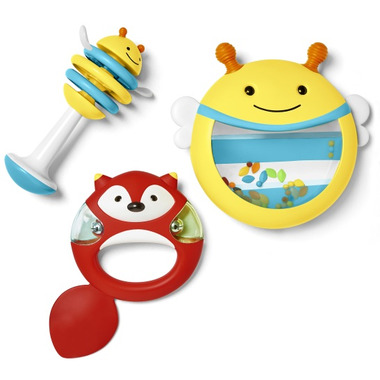 Skip Hop Explore & More Musical Instrument Set
Skip Hop Explore & More Musical Instrument Set is just the right size for little hands, this instrument set features a Bee shaker drum, Fox tambourine and Bee clacker for ultimate self-expression. Get ready to rock!
Features:
Ages 6m+
Bee shaker drum with rattle beads
Fox tambourine with jingle bells
Bee clacker with flexible wings
Easy for little hands to hold
PVC-free & Phthalate-free
Size Bee shaker drum: (inches) 6.75l x 1.75w x 6h; (cm): 17l x 4w x 15h; Size Fox tambourine (inches): 4.5l x 1.75w x 6h; (cm): 11l x 4w x 15h; Size Bee clacker (inches) : 3.5l x 2.5w x 6h; (cm): 9l x 6w x 15h.