SlimCentials Cissus Quadrangularis+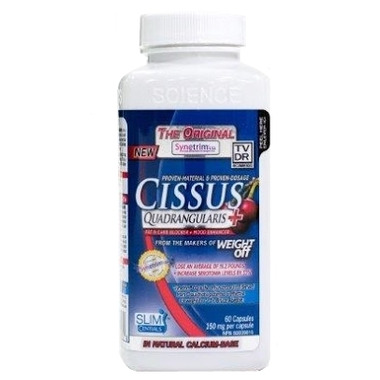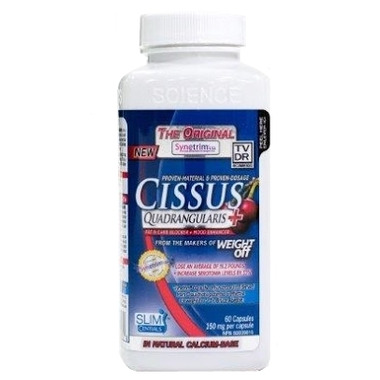 SlimCentials Cissus Quadrangularis+
SlimCentials Cissus Quadrangularis+ cuts weight using three key benefits: Reduces emotional eating by increasing serotonin levels; Decreases calorie contribution from the food you eat; Helps maintain stable blood sugar levels.
Dosage: Take 1 capsule 15-30 minutes before your two largest meals on an empty stomach with a glass of water. For best results combine with healthy eating habits and an active lifestyle.
Ingredients: Medicinal: (per 1 capsule): Synetrim CQ® Cissus Quadrangularis Extract (Veldt grape)[stem & leaf] 150mg Providing: 3.75 mg [2.5%] Phytogenic ketosterones. Non-Medicinal: Natural-base of 350 mg Calcium (as citrate) [supplying 74 mg of elemental calcium], Capsule (Kosher-Certified gelatin), Silica (natural mineral source).