So Nice for Coffee Soy Creamer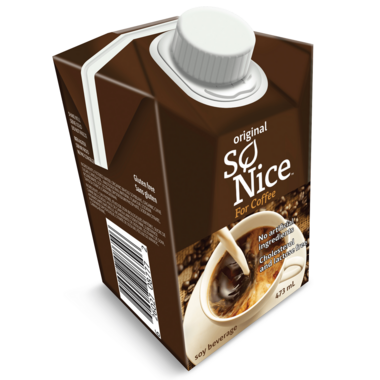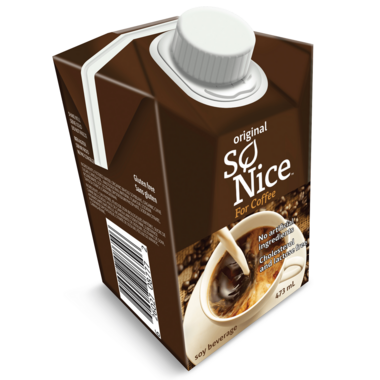 So Nice for Coffee Soy Creamer
Coffee lovers rejoice! Everything you love about So Nice soy beverage can now be added to your favourite coffee based beverages.
This soy creamer is shelf stable so you can load up your pantries and it will be there when you need it. Serve chilled and refrigerate after opening. Soy creamer stays fresh 7-10 days after opening.
As with all So Nice products it is low in fat, gluten free, lactose, high in calcium and a good source of protein. So Nice uses only non-GMO, whole organic soybeans.
​Ingredients:
Filtered Water, Organic Whole Soybeans, Canola Oil, Maltodextrin, Organic Cane Sugar, Sodium Bicarbonate, Soy Lecithin, Dipotassium Phosphate, Sodium Citrate, Tapioca Starch, , Natural Flavour, Carrageenan.