Sophie The Giraffe
is rated out of
5
by
6
.
Please note: This is the new packaging for Sophie the Giraffe.

Sophie the Giraffe, full of discoveries and activities to awaken baby's senses!
Sight: The dark and contrasting spots all over Sophie the Giraffe's body provide visual stimulation and make her easily recognizable to babies. She soon becomes a familiar and reassuring object.
Hearing: Her squeaker keeps babies amused, stimulates hearing, and helps them understand the link between cause and effect.
Taste: Sophie the Giraffe is very flexible and has lots of parts for babies to chew on (ears, horns, legs). She is perfect for soothing your baby's sore gums when teething and is completely safe. Made of 100% natural rubber and food paint.
Touch: Sophie the Giraffe is perfect for baby's small hands. She is very light and her long legs and neck are easy for baby to grip. She is very soft to touch, just like baby's mommy, stimulating soothing physiological and emotional responses.
Smell: The singular scent of natural rubber (from Hevea tree) makes Sophie the Giraffe very special and easy for your child to identify amid all their other toys.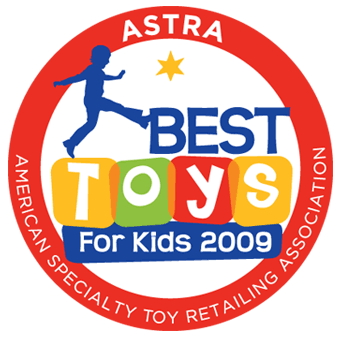 Other Sophie The Giraffe Products
Rated

5

out of

5
by
Jax Rabbit
from
Must-Have Teether
I was honestly nervous purchasing this, as it is a bit higher in price and I know every baby is different and our little guy might not go for this particular teething toy. The reviews did not lead me astray. This is hands down our four-moth-old FAVOURITE toy. He hugs her, holds her, chews on her all the time. She is a comfort during our unpredictable car-rides (our little guy is up and down with whether he likes the car), his little buddy on our daily walks around the neighbourhood or longer adventures to different trails and an excellent teether (right now he rotates between ears/horns, hooves and the body because he likes to make her squeak). I cannot recommend this enough. She's a great investment and truly, the only teether you need.
Date published: 2020-06-23
Rated

5

out of

5
by
Melissa
from
What baby doesn't love Sophie! I've had this for all 3 of my kiddos and just bought a new one for my 3rd (the other one was 10 years old and time for a refresh.) Love the squeak, easy for little hands to grip, and easy to clean! A fav and well worth the price!
Date published: 2018-04-22
Rated

5

out of

5
by
Junie
from
Sophie has been around for a long time!! Lots of babies have loved her and Mom' s have given great reviews.. My husband's daughter in law is due in 5 weeks. I ordered Sophie as a part of her gift.
Date published: 2020-08-11
Rated

5

out of

5
by
Daphne
from
My 5-month old granddaughter just loves this gift. It is easy to grasp and bite down on.
Date published: 2018-01-02
Rated

5

out of

5
by
Lyndsay
from
My babies love this toy. Good price here :)
Date published: 2018-02-07
Rated

5

out of

5
by
Mel
from
Great teether
Good quality teether. I was desperate for something my son would use. He's only 4 months so most typical teethers wouldn't work for him but this one is easy to grasp and he actually uses it! I love their packaging too! I hope the little squeaker hole doesn't get moldy. I heard that was an issue with these in the past but I think the hole has been moved to a spot where the baby can't get drool into it as easily. Anyways.. babe loves chewing it!
Date published: 2021-02-24