Splat Complete Color Kit in Pink Fetish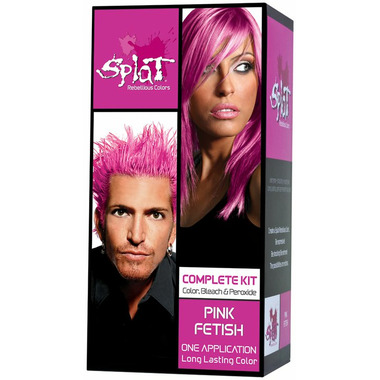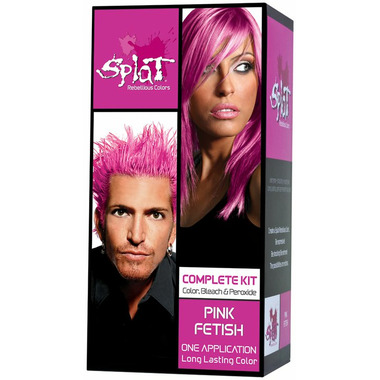 Splat Complete Color Kit in Pink Fetish
Everything you need extremely vivid color!
Splat Complete Kits include everything you need for both the bleaching process and the color process.
Splat's Unique formula gives hair extremely vivid, long-lasting color. Plus it is fun and easy to use.
Splat all of your hair or just add a little color, like: streaks, ombre or dip dye. The possibilities are endless!
Includes:
Splat Lightening Bleach & Splat Oxide
Blue Envy Hair Color (3oz.)
Easy-to-Follow Instructions & Gloves
Katherine:
a few months ago
Love Splat! Have tried almost all of the colours! It does stain so the key is prep: cover surfaces with old rags or towels, same with your clothes, and along the edges of your face use Vaseline or an equivalent to protect from face or ear staining. Also, the first time you rinse your hair do it straight under the tap (not during your reg. shower) and you shouldn't have any of the tub staining. And use those gloves. Hope this helps😊 animal friendly and looks great! Try mixing different colours.
Candace:
more than a year ago
My entire Splat experience was a disaster. I didn't use the included bleach kit so I can't speak for that, but the actual hair dye stains everything that it touches. It took about 30 minutes of rinsing before the water ran clear and no amount of scrubbing faded my stained skin and scalp. On the plus side, the color does last quite a while and it covered my natural dirty blond hair really well. Also smells really good. Get a friend to help and you might have an easier time then I did.
Page
1