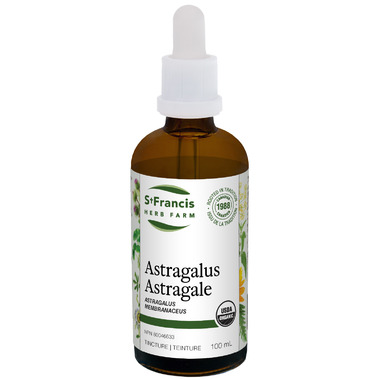 Description
St. Francis Herb Farm Astragalus is used in Herbal Medicine to help maintain a healthy immune system.

Suggested Usage: Adults: Take 0.83-1.3 ml (25-40 drops) 3-4x daily in a little water on an empty stomach.

Medicinal Ingredients (per 1 ml): Astragalus root (Astragalus membranaceus) 250 mg QCE (1:4)

Non-Medicinal Ingredients: Distilled water, Grain alcohol

Cautions: Consult a health care practitioner before use: if you are pregnant or breastfeeding; if you have an autoimmune disorder.

Contraindications: Do not use if you are an organ transplant recipient.
Highlights

Shipping & Returns