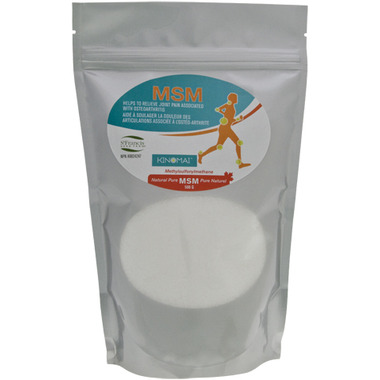 Description
St. Francis Herb Farm MSM is a highly effective natural anti-inflammatory sulfur compound that's great for arthritis, as well as being an immune system modulator

Suggested Usage: Adults: take ½ tsp (1,700 mg) 3 times daily mixed with 250 mL of water, tomato or fruit juice; take with food. Avoid taking at bedtime. Use for a minimum of 4 weeks to see beneficial effects.

Ingredients: MSM (Methylsulfonylmethane) Pure white crystalline.

Cautions: Consult a health care practitioner if symptoms worsen. Consult a health care practitioner prior to use if you are pregnant or breastfeeding. Some people may experience mild gastrointestinal bloating, constipation or indigestion. Do not use if the seal is broken. Store away from children. Store at room temperature.
Highlights

Shipping & Returns