Stash Maple Apple Cider Herbal Tea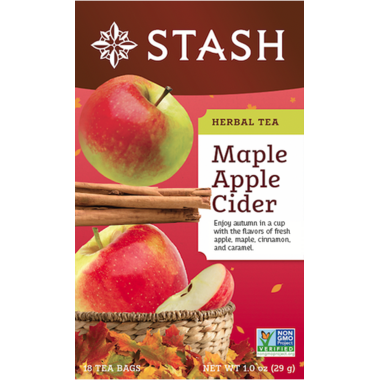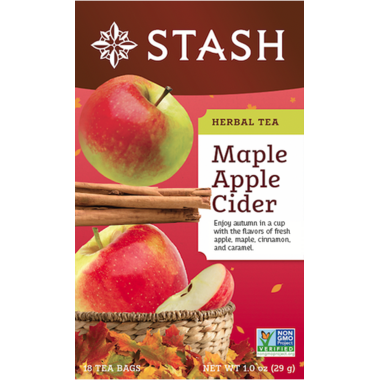 Stash Maple Apple Cider Herbal Tea
This herbal tea combines the sweetness of maple with the tartness of apple for a lively, delicious cup. Fruity hibiscus and rooibos have been blended with sweet cinnamon, maple, apple and caramel flavours and a hint of nutmeg for this tasty tea cider. A touch of sugar brings out the flavour. Caffeine free.

Steeping Instructions: 3-5 minutes at 190-209 degrees Fahrenheit.

Ingredients: rooibos, hibiscus, cinnamon, maple flavor, nutmeg, apple flavour, caramel flavour.