Stash Pumpkin Spice Decaf Black Tea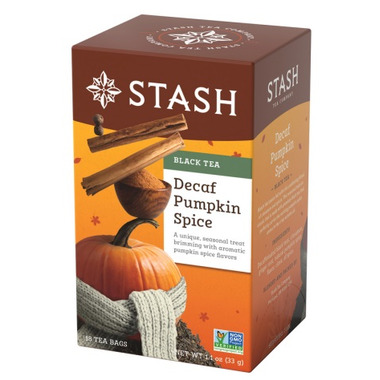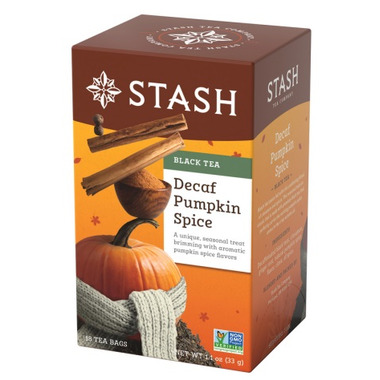 Stash Pumpkin Spice Decaf Black Tea
This festive holiday tea imparts the appeal of a tasty pumpkin pie. A delicious blend of naturally decaffeinated black teas and natural pumpkin spice flavour combines with nutmeg, cinnamon, ginger, and clove. Add a touch of milk and sugar to complement the luscious flavour.
Ingredients: naturally decaffeinated black tea, cinnamon, ginger root, clove, natural pumpkin flavor, natural nutmeg flavors.
Steeping Instructions: 3-5 minutes at 190-209 degrees Fahrenheit.
Caffeine: The decaffeination process does not remove all caffeine. Decaf teas contain 4 mg or less of caffeine per cup.