Stash Tea Ginger Fire Chai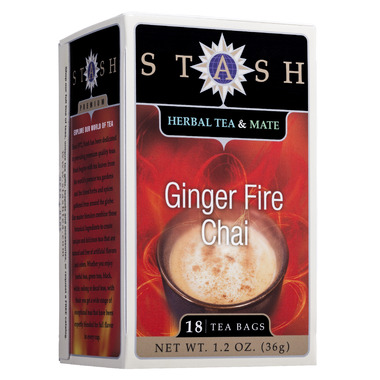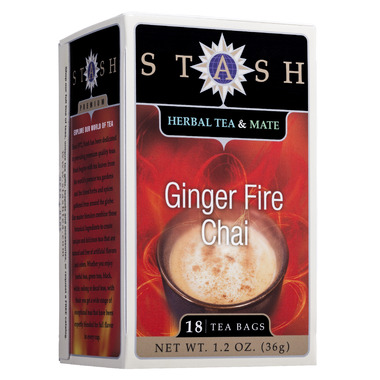 Stash Tea Ginger Fire Chai
This tea is a great warming blend created with the Chai lover in mind. A touch of fiery ginger adds a kick, yerba mate provides an energizing element, and cinnamon lends a nice spicy finish. The subtle sweetness of vanilla balances out the overall flavors nicely. Both ginger and chai fans alike will love this one.

Ingredients: Ginger root, yerba mate, cinnamon, natural vanilla flavor, ginger extract powder.

naomi:
a few months ago
I wasn't sure I would like the vanilla with the ginger but it is actually delicious and you are left craving more. Don't worry it isn't too spicy, it is just right. I can't wait for my next cup. I mix it with a bag of Tazo's orange and the 2 together are absolutely sublime. Try it you won't be disappointed.
Page
1