Stellar Eats Pizza Dough Mix



Healthy eats that taste like treats. Stellar Eats are done with health food that tastes like cardboard. They think healthy eating should be easy and enjoyable, so their mixes are formulated to maximize nutritional punch using minimal ingredients that your body will love. Most importantly, they taste decadently delicious. They want you to feel inspired in the kitchen and experience healthy eating that tastes stellar.
Stellar Eats Grain Free Pizza Dough is gluten free, dairy free, plant based and paleo friendly!
Ingredients:
Almond Flour, Arrowroot Flour, Ground Flaxseed, Psyllium Husk, Sea Salt, Granulated Garlic, Baking Soda, Dried Basil, Dried Oregano
Contains: Almond. May Contain: Tree nuts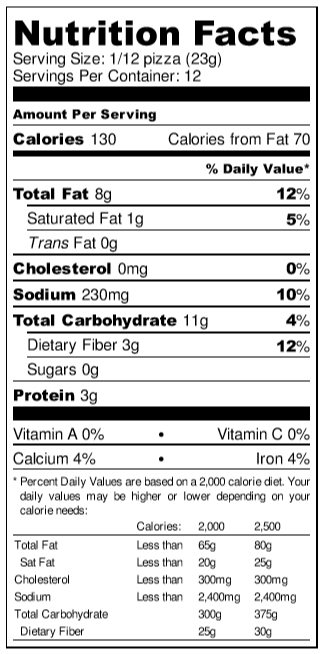 Other Stellar Eats Products