Stokke Clikk High Chair Cushion Grey Sprinkles
Versatile and functional, the Stokke® Clikk™ Cushion adds both softness, personality and gives support on the sides. Available in Soft Sprinkle pattern on grey background to match all Clikk™ chair colors. Reversible organic cotton materials: Uncoated for soft feel and coated for easy wiping. Oeko-Tex Certified Organic 100 Content Standard.
Features
:
Provides extra support for babies who are just learning to sit
Made with soft, breathable cotton for superior comfort
Coating on one side makes it easier to wipe clean
Reversible design, easy to mount and remove
Compatible with the Stokke® Clikk™ High Chair
Water repellent material on one side is easy to wipe clean PFC-free coating
Machine washable at 40°C
You can also pair with Stokke Clikk High Chair Cloud Grey
Materials
: Organic Cotton.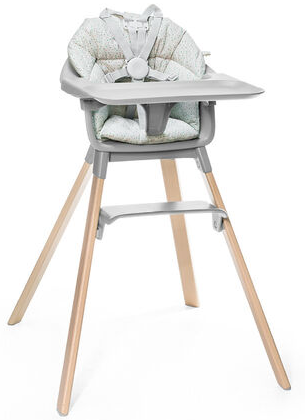 Similar High Chairs and Boosters