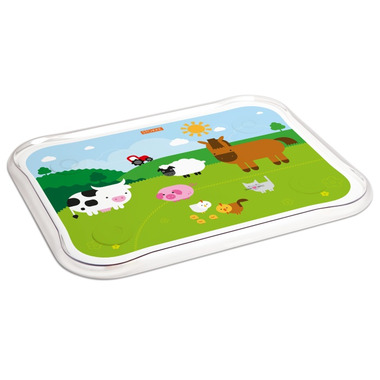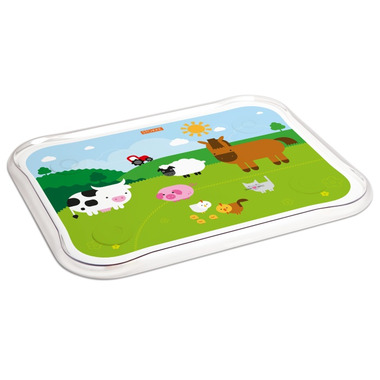 Stokke Table Top – Invite your child to the table. Being included in the family life around the table is important for your child, especially for social contact and learning by conversation and observation. The Stokke® Table Top is therefore to be attached directly onto the family table.
The Table Top includes 4 interchangeable templates, which were developed with guidance from an educationalist, and can be put under the transparent plate. The templates are great tools for interaction and bonding between you and your child. Use them as backdrops for storytelling, challenging the imagination; and learning about animals, colors, shapes, sizes, numbers and the alphabet.
Stokke® Table Top is made from high quality PETG plastic material which is free from bisphenol and phthalates. The Table top has a smooth surface that is easy to clean by simply wiping with a damp cloth or rinsing it at a kitchen sink. The Table Top has a spilling rail to prevent liquids from leaking and suction cups to keep it in place while a child can enjoy a meal and practice feeding herself.
It's all about growing, developing, and bonding. It's about eat. play. learn.