Stokke Tripp Trapp Newborn Set Tan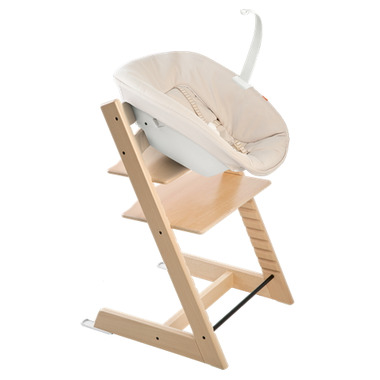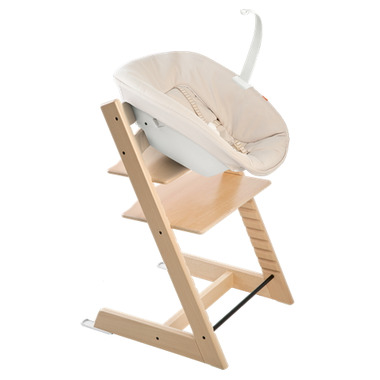 Stokke Tripp Trapp Newborn Set Tan
The Stokke Tripp Trapp Newborn Set is the natural place for your newborn.
The family table is the stronghold of family activities and gives us all well-earned time-out to enjoy the company of friends and loved ones. The Tripp Trapp® Newborn Set™ brings your newborn baby into the heart of the family by lifting your little one up to your height. This enables eye to eye contact, a great chance to spend quality time together whilst building strong relationships with the whole family.
The Tripp Trapp® Newborn Set™ simply detaches when your child is ready to start sitting independently in the Tripp Trapp® chair.
The ergonomically designed Tripp Trapp® Newborn Set™ safely and comfortably cradles your baby. The seat has a base shaped for rocking when placed on the floor.
Suitable for ages birth to 20 lbs.

Features:
Includes plastic hanger to hang toys from

Fits any Tripp Trapp chair produced after May 2003
Comfortable for newborn to sit in
Allows your baby to connect and interact with the family during meals
Dress up your Tripp Trapp Newborn Set with the washable, reversible textile set (sold separately).
The seat has red indicators which turn green when it is fastened correctly to the Tripp Trapp chair
The seat has a 5-point harness which should be used at all times when seated
Extended Glider's for use on your Tripp Trapp chair are included. The gliders increase backward stability
High chair sold separately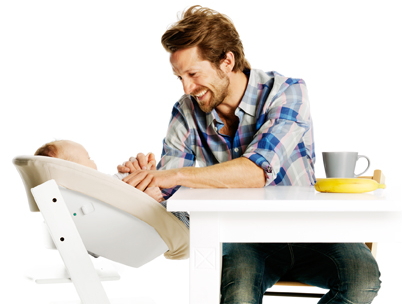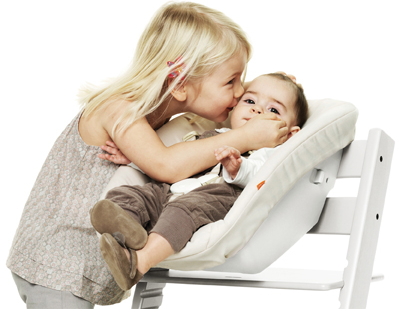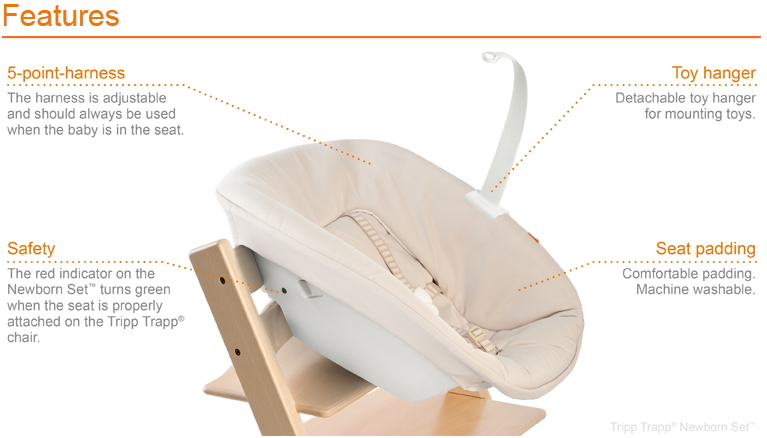 We're sorry! This item does not qualify for free samples.