Strauss Herb Company Menopause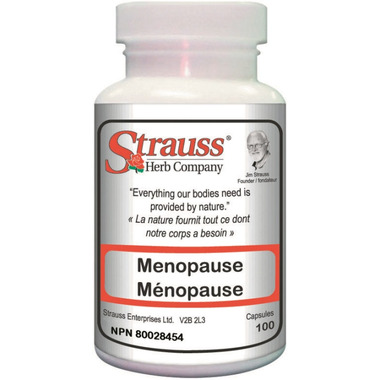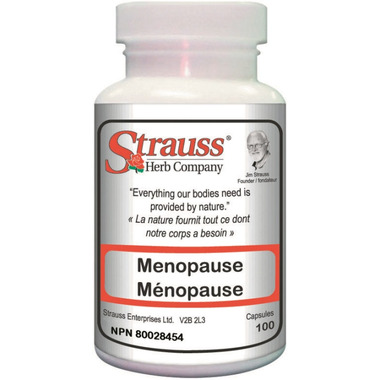 Strauss Herb Company Menopause
Strauss Herb Company Menopause capsules contain a unique herbal formulation that helps to alleviate symptoms of menopause and support a healthy female reproduction system.
For best results, this product should be taken with
Strauss Thyroid capsules
.
Medicinal Ingredients:
Black Cohosh, Blue Cohosh, Squawvine, Pennyroyal, Raspberry, Crampbark, Ginger, Valerian, Siberian Ginseng, Uva Ursi, Blessed Thistle, Lady's Mantle, Dong Quai, Common Periwinkle, Bayberry, Damiana, Chinese Licorice, Safflower, Indian Sarsaparilla, False Unicorn, Lobelia.