B-Complex Vitamins
60 Tablets
Stressed out? You're not alone! Everybody goes through daily stress in one form or another. Stress robs your body of essential nutrients and stress can affect your mood, mental focus, energy and well-being.

Stresstabs Z-BEC contains B-Complex Vitamins and is also rich in antioxidant vitamins A and C. Stresstabs is designed to supplement the key nutrients that you need to defend your body against the effects of stress.

Adult Dosage: 1 tablet daily with food. Take a few hours before or after taking other medications. Keep out of reach of children.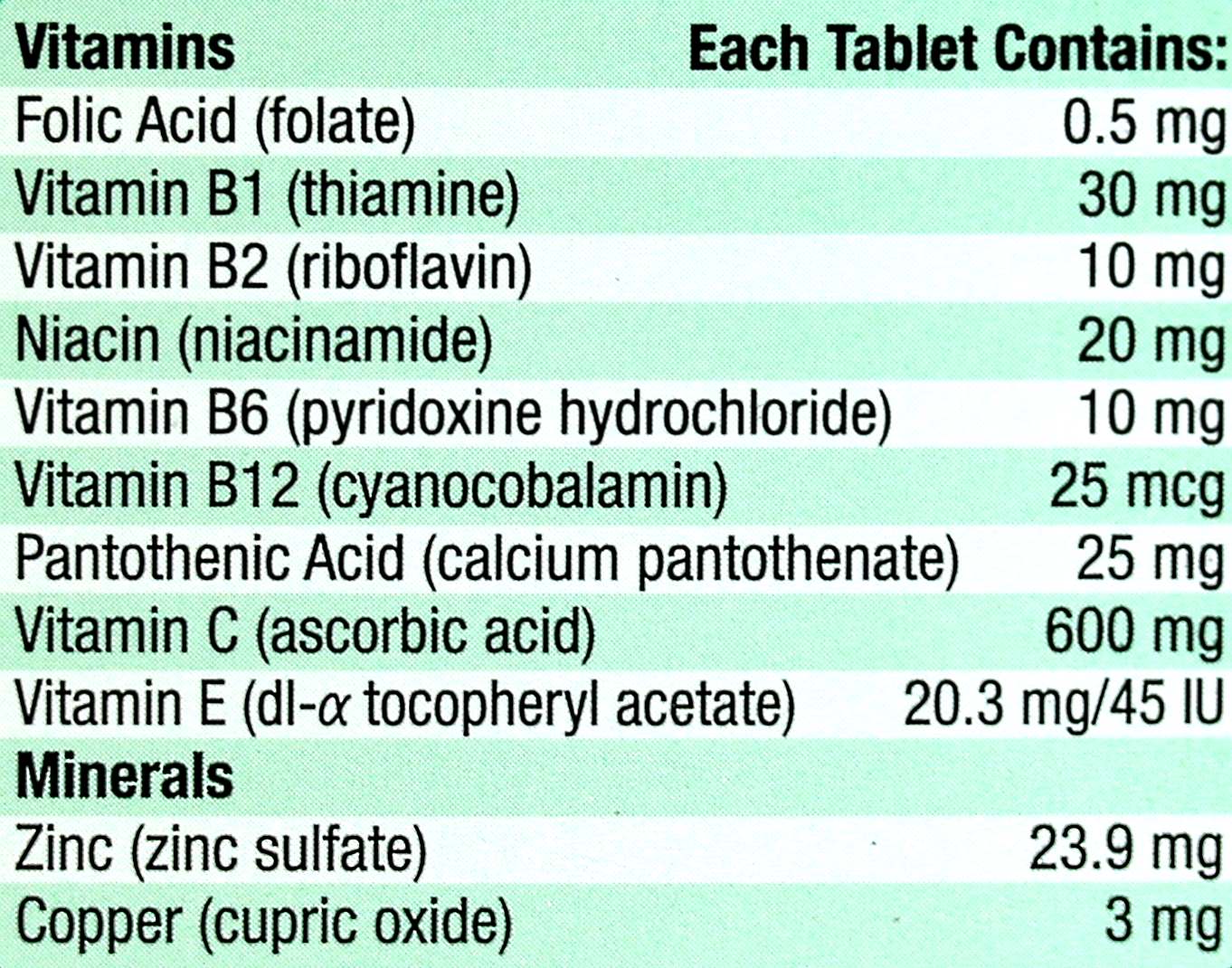 Non-Medicinal Ingredients: Calcium carbonate, citric acid, corn starch, FD&C blue no. 1, flavour, hydroxypropyl cellulose, hypromellose, lactose monohydrate, magnesium stearate, maltodextrine, methylcellulose, microcrystalline cellulose, polysorbate, propylene glycol, silicon dioxide, sodium benzoate, sodium citrate, sorbic acid, stearic acid, titanium dioxide.