Summer Infant 3D Lite Convenience Stroller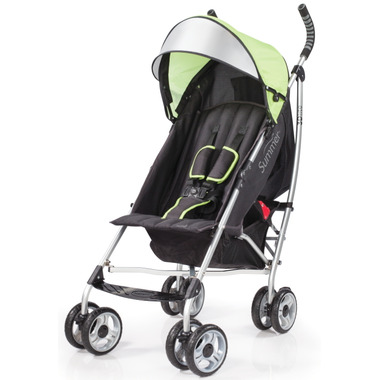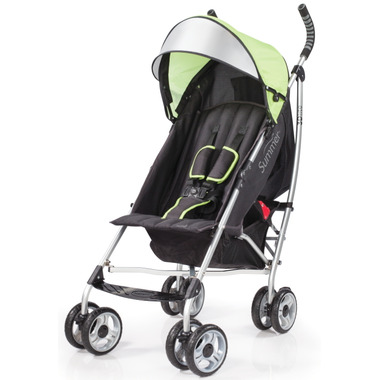 Summer Infant 3D Lite Convenience Stroller
The 3D Lite™ Stroller is a durable stroller that has a lightweight and stylish aluminum frame and is one of the lightest and most feature rich convenience strollers on the market. With an easy to fold frame and carry strap, you can be on-the-go or stow and go with ease.
Features:
Durable, stylish frame (12.0 lbs) with large seat area and 5 point safety harness
Anti shock front wheels and lockable rear wheels
Multi-position recline
Extra large storage basket
Adjustable and removable canopy with flip out sun visor
Rear storage pocket
Easy compact 3-D fold w/ carry strap
Comes in lime and black color combination
We're sorry! This item does not qualify for free samples.

Kirstin:
more than a year ago
I've had this stroller for a month now and so far I am very pleased with it. It is great for taller people as the handles are quite tall and my husband and I don't have to lean forward to push it (5'7" and 6'2"). The bottom basket and pocket on the back of the sunshade are great for a little bit of storage. The cup holder is a bit of a pain as it sticks out far to one side and doesn't stay straight so the first time I used it my water bottle fell out and broke, but I've used an elastic to hold the bottom part to the frame and now it works fine. Also, you can feel that the quality of the metal frame isn't as good as something you'd pay 2-3x the price for, but that's somewhat expected for the price point. Overall I'm very pleased with it.
Page
1