Summer Infant Step by Step Blue Potty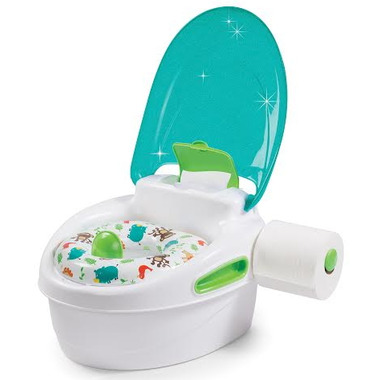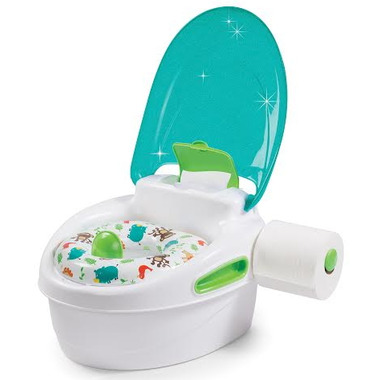 Summer Infant Step by Step Blue Potty
Summer Infant Step by Step Blue Potty is a 3 stage potty; potty trainer with contoured seat, trainer seat for use on adult toilet, converts to step stool. Built-in toilet tissue and wipes dispenser. Drop-in pot for easy clean up. Non-slip rubber feet for stability. Includes "Preparing for the Potty" practical guide for parents.
Suitable for ages 18 months to 5 years.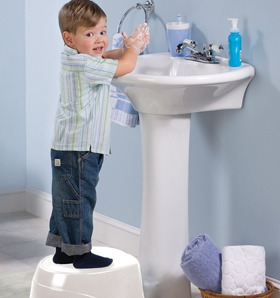 Brittany:
more than a year ago
This potty I find great because it is working for potty training. However there are many things that I would change.
It is very light, so when my son puts one hand on it and one on the wall to get up it tends to tilt sometimes. The back wipes container does not fit my package of flushable wipes ( Kandoo).
Also, and the biggest problem with it is the seat is removable to go on the big toilet, and therefore it moves around a LOT and gets stuck to my toddlers bum when he stands up.
However all in all I still like it. It is working. But there may be better potties out there.
Page
1