Suro
Suro Organic Chaga Chunks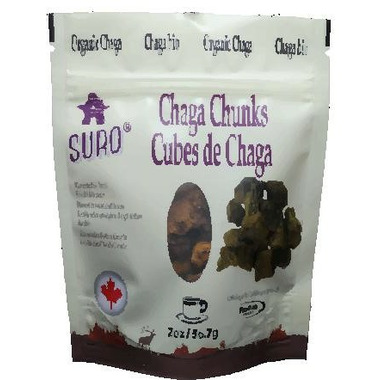 Suro
Suro Organic Chaga Chunks
Description
Organic chaga that has been sustainably harvested by hand right from Eastern Canada.
Directions: Pour 1 litre of hot water over 1 ounce of chaga chunks. Allow chunks to soak for 90 minutes. Filter and allow chunks to dry and re-use them 2 or 3 times. Store the chaga tea in the refrigerator and use within 1 week.
Ingredients: Organic Chaga Mushroom.
Highlights

Ingredients
Shipping & Returns