Sweets from the Earth Nut Free Chocolate Chip Cookies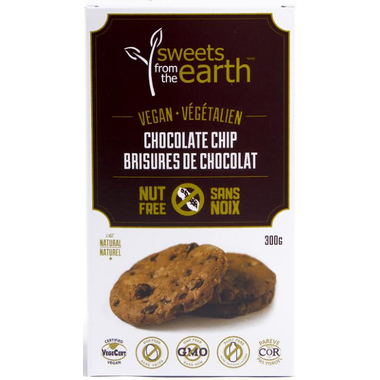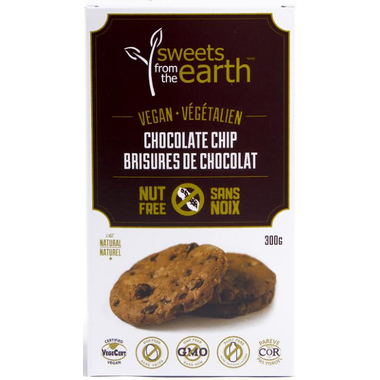 Sweets from the Earth Nut Free Chocolate Chip Cookies
It's the simplicity of this chocolatey good cookie that makes it work so well. Treat yourself to one of our classic favourites today, made with sinfully delicious chocolate chips and wholesome vegan ingredients.
Features & Benefits:
All natural
Organic ingredients

Lactose free
Cholesterol free
Trans fat free
No artifical flavours, colours, or preservatives
Low in saturated fat
Non-hydrogenated
No refined sugars
Ingredients:
Organic spelt flour, dairy free chocolate (organic evaporated cane juice, cocoa mass, cocoa butter, soy lecithin, ground vanilla beans), organic evaporated cane juice, organic oats, sunflower oil, organic soymilk, organic tofu, palm fruit oil, canola oil, organic molasses, olive oil, baking soda, sea salt, ground vanilla beans.
ALLERGENS: WHEAT, SOY