Sweetsmith Candy Co. Smokey Bacon Peanut Brittle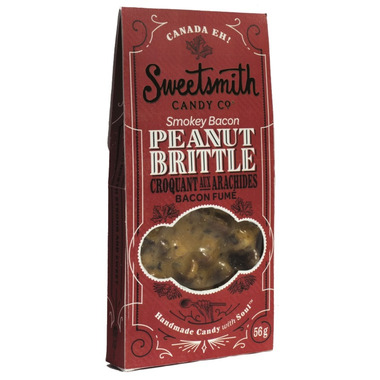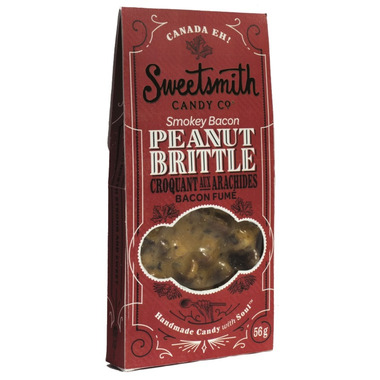 Sweetsmith Candy Co. Smokey Bacon Peanut Brittle
Meatatarians rejoice! This original Smokey Bacon Peanut Brittle contains chunks of real smoked bacon savoury treat that lingers long after the last bite.

Tastes like carefree summer nights - no responsibility: mom even still does your laundry! The sun stays out past your bedtime, and there's always meat on the grill. A nostalgic Canadian classic.

Ingredients: Cane Sugar, corn glucose, peanuts, bacon, (cured wth water, salt, sodium erythorbate, sodium nitrate, dextrose, brown sugar, sodium phosphate, potassium chloride), sodium bicarbonate, natural smoke flavour. Made in a facility that processes nuts, soy and dairy.