Swiss Natural Cold Pressed Evening Primrose Oil
500 mg
240 Soft Gel Capsules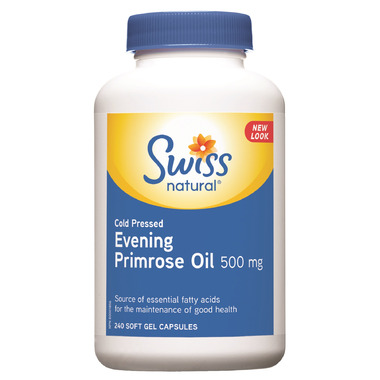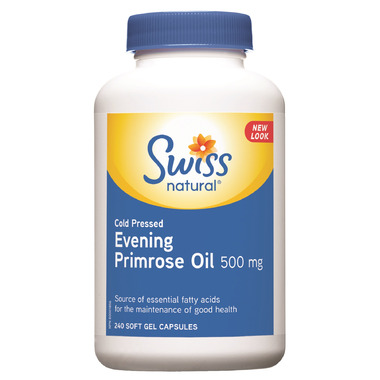 Swiss Natural Cold Pressed Evening Primrose Oil
500 mg
240 Soft Gel Capsules
Treats breast pain, premenstrual syndrome, and skin irritations. Contains gamma-linolenic acid (GLA), an essential fatty acid, required by the body for growth and development.

No artificial flavours, colours or sweeteners. No dairy, gluten, wheat or yeast.

Do not use if you are pregnant/breast feeding. Consult healthcare practitioner prior to use if you are taking anti-psychotic drugs (e.g. phenothiazines) or blood thinners.